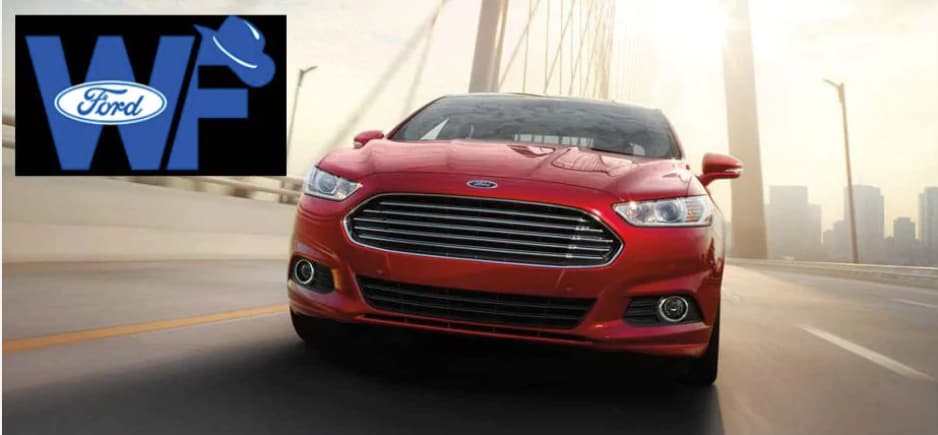 Ford Dealer Serving La Grange, IL
Have you seen the new Ford line-up recently? Everyone in La Grange who has ever driven a car, truck or SUV has heard of the Ford brand, but not everyone in La Grange knows about all our new 2014 or 2015 models of Ford trucks, cars and SUVs.Westfield Ford is the premier Ford dealer in the La Grange area and we want to see everyone driving down Ogden Avenue in La Grange in a new or used Ford truck, car or SUV.
Ford Models Available for La Grange, IL
Westfield Ford has a full inventory of new and used Ford trucks, cars and SUVs. All of our Fords are fully searchable on ourwebsite. We encourage you to browse our online inventory to get an ideaof what we have at Westfield Ford.
If you haven't seen the new Ford lineup, we at Westfield Ford recommend looking at a new or used Ford Escape, Flex, Fusion or Fiesta. We currently are home to some of the finest Ford models from the 2014 and 2015 lineup in La Grange, IL. Ford cars and crossovers have been recently redesigned for modern drivers to bring Ford into the 21st century. The newest models still offer Ford safety and reliability, but with a modern twist.
Some things at Ford haven't changed. The Ford F-150 isstill as uniquely American as it was when it first rolled off the assembly line in Detroit. F-150 enthusiast can choose from a full lineupof new and used trucks on our lot.
Ford Parts and Service For La Grange, IL
Genuine Ford and Motorcraft parts are specifically engineered to keep Ford trucks, cars and SUVs in La Grange and everywhere else running at peak performance. So, why would you use anything else in your Ford? Ford cars, trucks and SUVs that are servicedat Westfield Ford are only serviced with Genuine Ford and Motorcraft parts.
Our dedicated Ford service center is ready, willing and able to get your Ford truck, car or SUV out of the service bays and back into your driveway in La Grange. Contact us through our homepage toset up an appointment today.
Ford Financing for La Grange, IL
Our team of finance experts is committed to finding a finance plan that works with your budget. We also offer pre-approval, soyou can get the messy financial details out of the way before you even step through the door. Stop by the website and fill out our easy to use form today!