Trim Levels
2022 Ford Bronco™ Trim Levels in Countryside, IL
Endurance-tested on the most unforgiving terrain, the 2022 Ford Bronco™ delivers unparalleled capabilities that make off-roading second nature. The newly refreshed 2022 Bronco is currently offered in six unique adventure-ready trims, each available in two- and four-door body styles. Our team at Westfield Ford in Countryside, IL, has outlined the 2022 Ford Bronco trims to help you pair a Bronco with your style of adventure. You can also view our in-depth 2022 Ford Bronco review to learn more.
Once you've found your favorite 2022 Ford Bronco trim, contact our team of Ford experts — online or by phone at (877) 470-0298 — for help with ordering, timing information, and dealer demo availability. We encourage you to browse our current inventory for other great Ford models.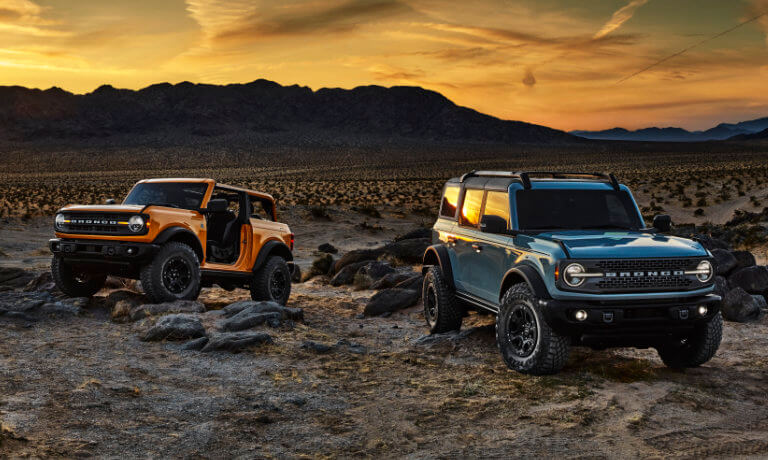 2022 Ford Bronco for Sale in Countryside, IL
Westfield Ford is your place to find the new 2022 Ford Bronco for sale in Countryside, IL. Contact our team for information about building your 2022 Ford Bronco and timing details by reaching out to us online or by phone at (877) 470-0298.